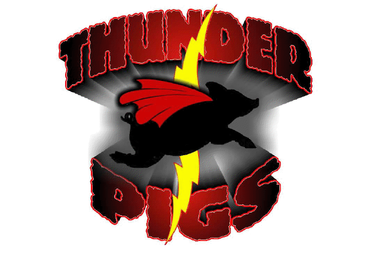 Welcome to the home of
The Thunder Pigs
tm
Our second CD, The Porcine Conspiracy, is HERE!! Please go to the Merchandise page for more information!!
Please make yourself at home. If you look around you will find interviews, videos, pix, merchandise, and our event schedule.
Please stay tuned to TheThunderPigs.com for future developments, and

thanks

for your interest!
Send us some e-mail at - ThunderPigs@TheThunderPigs.com
---